Kaura Economic Empowerment Programme (KEEP) In Bogoro and Tafawa Local Governments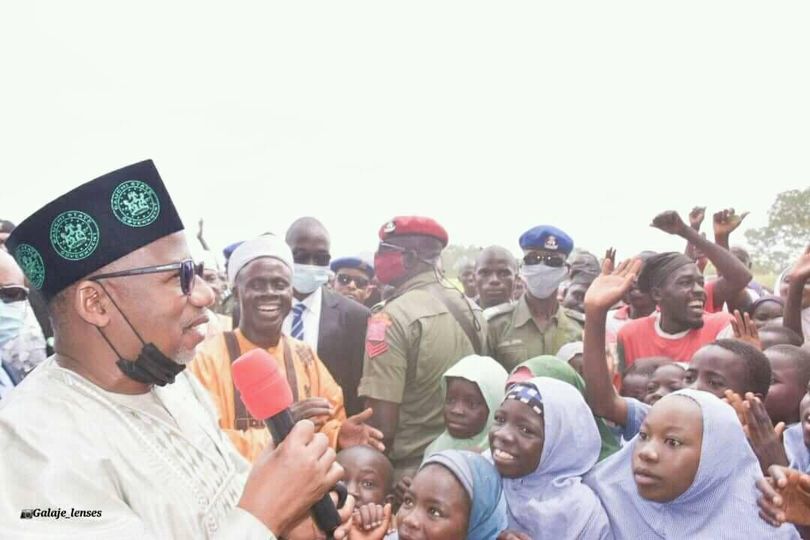 In his efforts to fight poverty, reduce unemployment and create opportunities for his people especially women and youths, Bauchi State Governor Senator Bala Abdulkadir Mohammed (Kauran Bauchi)
empowered over 10, 000 people in Bauchi State.
Starting with Bogoro and Tafawa Balewa LGAs, the Peoples Governor donated many Sharon Motors to ease inter-local government transportation of goods and people in the area.
Gov Kaura also shared numerous tricycles popularly known as Keke Napep to make movement easy and create employment and opportunities for the youths in the local governments.
Gov Bala Mohammed also distributed multiple boxer motorcycles for youths across villages in Bogoro and Tafawa Balewa Local Governments for smooth movements across the villages and helmets.
For empowering women to be productive in the society, the governor distributed numerous sewing machines to women for their economic progress.
Cash of N50,000 each and Kegs of oil were equally used to empower women across the LGAs to be self-reliant and contribute their quota to the economic development of the LGAs
The People's Governor also gave out
Grinding Machines to women and women groups for their economic development to be more productive in the society.
Indeed Gov Kaura believes in the proverbial saying that it is better to teach someone how to catch fish than giving them fish.
Indeed Gov Bala Mohammed Kauran Bauchi proves to be popular governor that's committed to serving his people everyday, every time.