Promphizy Blessed Teeclef with a versace shoe worth $100
You must not be too rich before you bless someone
You must not be famous before you do giveaway
Yesterday we witness an incident of kind gesture from one of Jos top notch trending artist who is well known with a remarkable commendation from fans in Jos, Abuja, Lagos and beyond.
Promphizy in the early hours of yesterday called one of Jos base fastest rising multi talented act, an artist and a blogger Teeclef to his house and gave him a brand new Shoe out of love and kindness for his efforts and persistence towards the music entertainment industry, this is no longer an artist to artist relationship but an artist to fan relationship.
Teeclef accept the offer with Joy and gladness as he appreciate Promphizy's kind offer
TeeClef's wardrobe gets a major boost after Promphizy gifts him a Versace Shoe worth $100.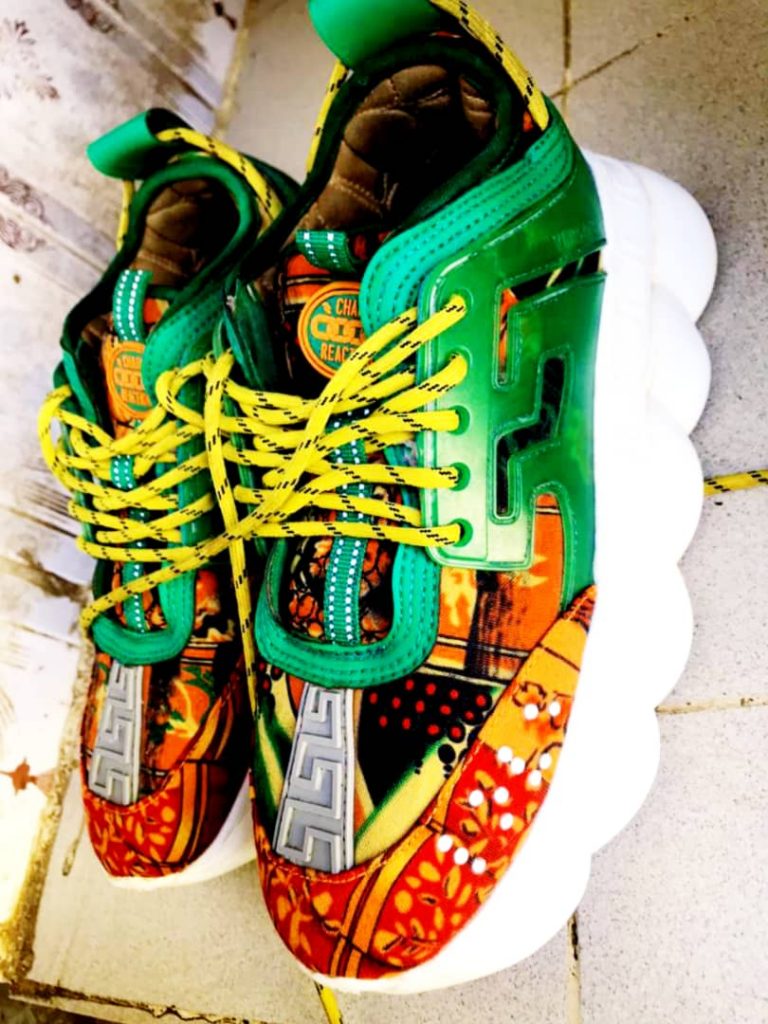 The music star shared a photo on his social media on Sunday, According to him, the Versace Shoe cost him a lot and from our little investigation, he wasn't lying.
"It hurt my account but I had to do it #DIRTY," he captioned the photo.
From all indications, Capri Holdings and its brand of shoe's. Because this is not the first time Promphizy has spent a huge chunk of money on some of its expensive Versace Shoe's.
Meanwhile Promphizy is the talk of the town right now as his recent release single "Dirty" is a song on every lips in town, the song have top chats in most of the states and is still trending on all platforms
Teeclef is an Artist and also a blogger, the Founder of eardrums.com.ng, his songs are coming to the air waves like a tsunami
Watch out…!