Gov Udom Emmanuel: The silent achiever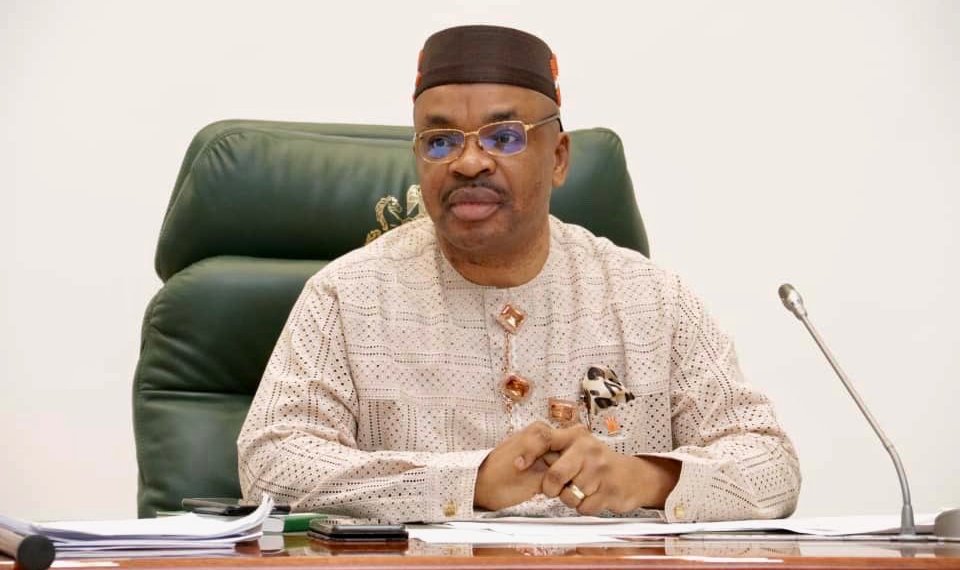 The Executive Governor of Akwa Ibom, His Excellency Mr Udom Gabriel Emmanuel is one of Nigerian politician who has achieved so many projects in a short period of time, a silent achiever who has been in office since 29 May, 2015 as the Governor of Akwa Ibom State. He contested for the office of Governor in April 2015 elections on the platform of People's Democratic Party. He was re-elected as the governor of Akwa Ibom State on 29 May 2019.
It is his philosophy and belief that leadership is not a zero-sum game and that the primary purpose of government in a democracy is to serve the common good of the people. Every government decision must be anchored on delivering the greater good for the greater number of people.
Gover Udom in his tireless effort has urbanized Eket, constructed several quality roads (dual lane with pedestrian walkaways), and renovated several hospitals in the state.
In terms of security, He has donated a fully built and equipped Police Base at Awa Iman, Onna local government area for the Special Protection Unit of the Nigeria Police Force, Base 27. He also donated 15 additional patrol vehicles, fully fitted with communication and security gadgets, to the Police. He inaugurated 168 Houses and Overhaul of Water Pump Station and Water Reticulation at 6 Battalion Army Barracks, Ibagwa in Abak Local Government Area.
His administration's declaration of emergency in the education sector at its inception has constructed and renovated so many schools within the State.
To tackle health challenges, Governor Udom Emmanuel reconstructed General Hospital, Ikot Ekpene (Phase 1) Nto Edino / Ekwereazu Twin Bridges In Obot Akara Local Govt Area, Ikot Oku Ikono Flyover, and 25km Uyo-Ikot Ekpene road, Remodelled & Re-equipped Immanuel General Hospital & Psychiatric Hospital Eket L.G.A., Akwa Ibom State.